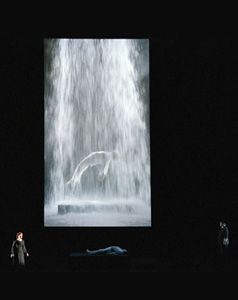 Marc Piollet takes over the musical direction of Peter Sellar's production of Wagner's Tristan and Isolde at Teatro Real, the premiere is on January 12. He replaces Teodor Currentzis who had to cancel at short notice. Marc Piollet will therefore be seen longer than expected at Teatro Real, in December he was already conducting the production of Donizetti's L'Elisir d'Amore.
Marc Piollet expects a great cast, Robert Dean Smith sings Tristan, Violeta Urmana Isolde and Franz-Josef Selig King Marke.
Already as musical director of the Hessian State Theatre Wiesbaden he conducted different Wagner operas with huge success, the complete Ring and a new Tristan production. Also at Teatro Real he was heard with Wagner: In 2012 he was the musical director of Alain Platel's production C(h)oeurs with music of Verdi and Wagner at the occasion of their 200th anniversary.